Guest Blogger: Justine Young from Little Dove Blog
Do you like to travel during the holidays? Do you have a tradition for New Year's Eve? After the events of 2020, a romantic getaway to Rush Creek Lodge located just outside of Yosemite might just be the perfect vacation with your sweetheart. Read on for all the reasons to choose Rush Creek Lodge this holiday season.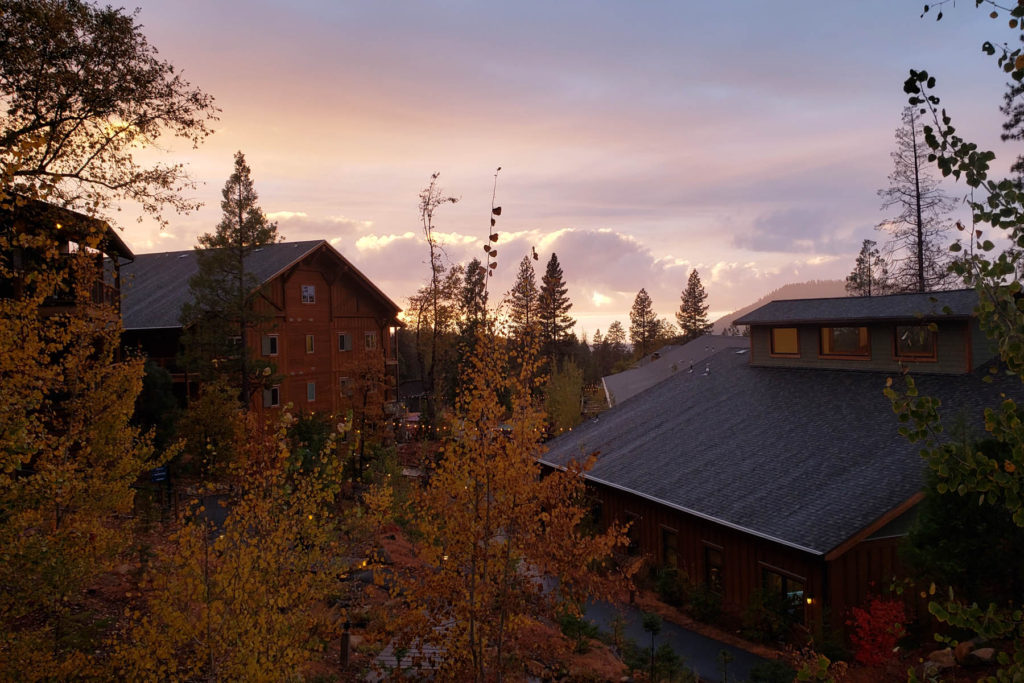 relax in peaceful accommodations
All of the lodge rooms and villas located throughout the 20 acre property feature a private balcony. There is plenty of space out there for relaxing and enjoying a quiet breakfast together. You might also notice that there are no televisions in the guest rooms. Provided games and books (sanitized between each party) encourage quality time being spent together. Rest assured though–if there's a big game you want to see you can always head down to the Tavern so you won't miss it.
enjoy a delicious meal…
Rush Creek Lodge features sit-down dining at their Restaurant and Tavern. Outdoor dining is also currently available when the weather is nice, and you can always order takeout to enjoy elsewhere. The food features fresh California flavors and unique spins on traditional dishes. There's even a beautiful private dining room that can be rented out. With social distancing in place reservations are highly recommended. You can check out menus in the Dine tab.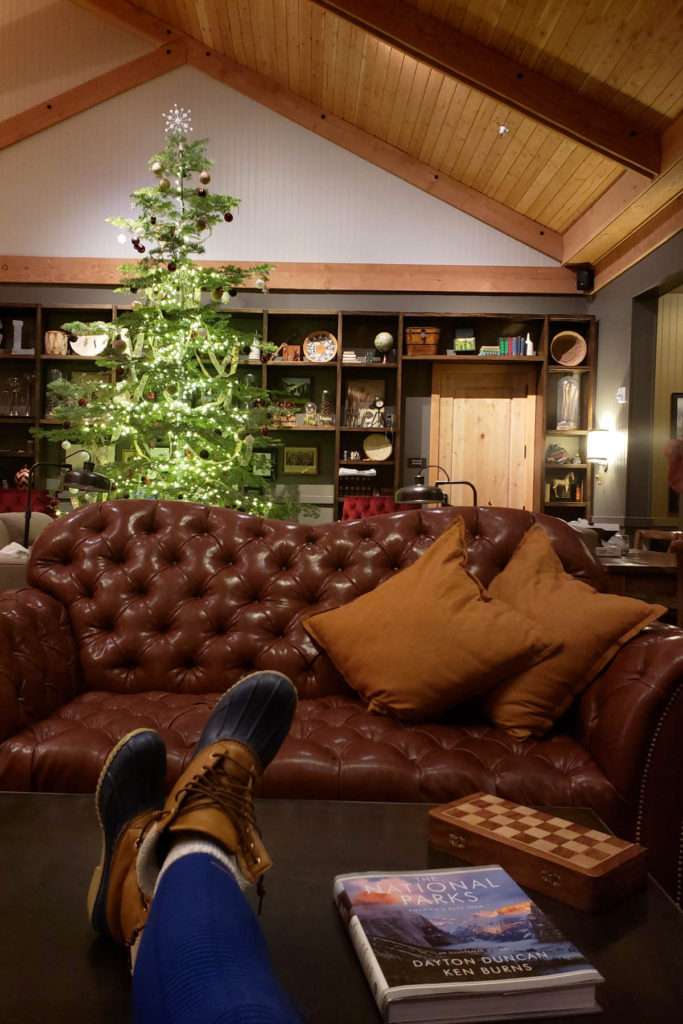 explore and unwind together
With so much to do on-site, you could have an amazing vacation and never even leave the property. However, Rush Creek offers the closest accommodations to the 120 highway entrance to Yosemite so it's the perfect opportunity to explore during your romantic getaway. It's also a great jumping-off point to other parts of the park. You can check with the recreation desk or reception for more information on the guided tours offered.
When you're ready to relax on-site you can enjoy Rush Creek Lodge's saltwater heated pool and two hot tubs (pending state approval). You can also check out the brand new Spa facilities. Book a massage or reserve a private experience to enjoy Warm Waterfall Coves, an Aromatherapy Steam Room, a Granite Waterfall Mineral Hot Tub, a Himalayan Salt Sauna, and more. Look up the Spa Grand Opening Special in the Spa tab.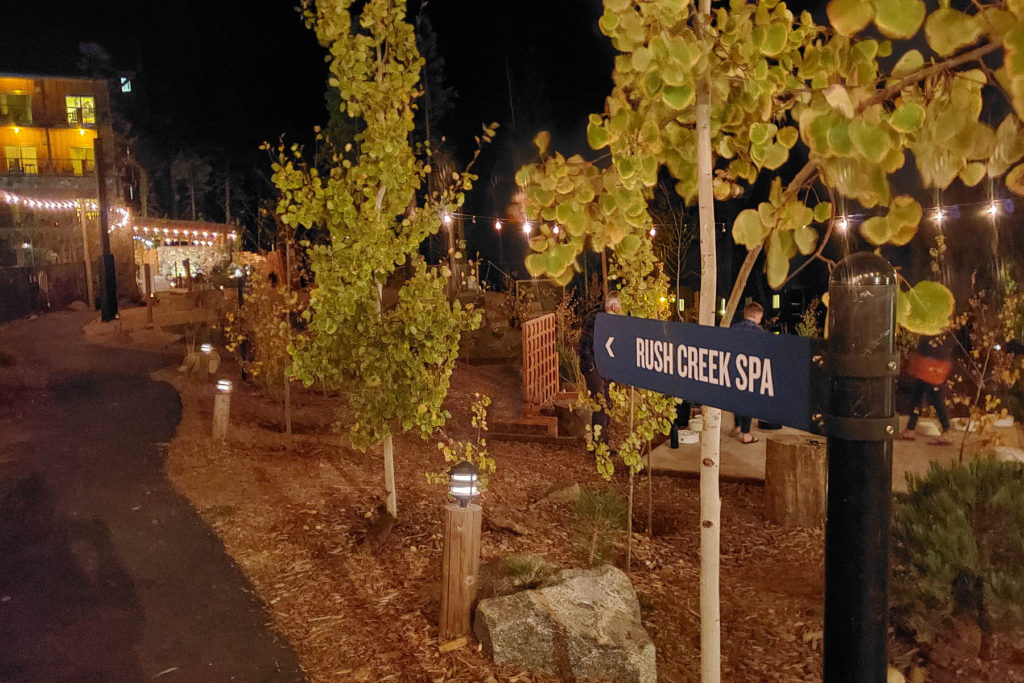 celebrate holidays like never before!
Rush Creek Lodge offers many different holiday packages throughout the year. Special attention is paid to Thanksgiving, Christmas, and New Year's Eve to make sure your holiday is memorable. Keep in mind that holidays are popular in the Yosemite area! Everyone wants to enjoy the fall colors and snowy solitude of the park. My recommendation is to plan now for New Years' so you can enjoy the New Year's Eve dinner and party. A welcome gift adds to the fun when you purchase the New Year's Package. Check out the Packages and Specials Offers section for more details.
When was the last time you planned a romantic getaway or experienced Yosemite during the holidays? Comment below!